Concept
We are a partner in terms of product development. We specialize in providing advanced services in the area of packaging creation. We create original packaging. While optimizing  the production process, we give advice on improving existing concepts or creating new ones. We either implement innovative new designs or rely on the FEFCO and ECCMA catalog standards.
Prototype
After preparing the initial design, using
the Kongsberg X Designer cutting plotter we create a prototype of the packaging. This allows us to visualize the project, the folding system, the opening and closing method, and to test the functionality. The necessary changes can be implemented without any difficulty during the prototype stage. The developed plotter model is delivered to the customer for verification and approval of its structure.
The design
The processing of image files is necessary to create a well-developed product. The graphic department prepares files for printing based on the materials provided by the customer. We provide DTP consultations by maintaining constant communication with the customer. To eliminate any production errors, we make use of state-of-the-art technologies.
Production
We follow all necessary standards dedicated to packaging for direct contact with food during the production process. The specific stages of production are in accordance with the requirements of the certificates we possess and are monitored by the integrated MIS internal system for production management. Our Quality Management System ensures services at the highest level and a constant drive for improvement.
There are many different types of packaging in our offer
Cardboard spatial packaging for food
Cardboard spatial trays are a solution for producers looking for better, more ecological and safer alternatives to their products. They are made to order according to individual customer needs. Directed mainly to: producers of food, vegetables and fruits, Confectionery, Gastronomy such as: restaurants, fast food, takeway.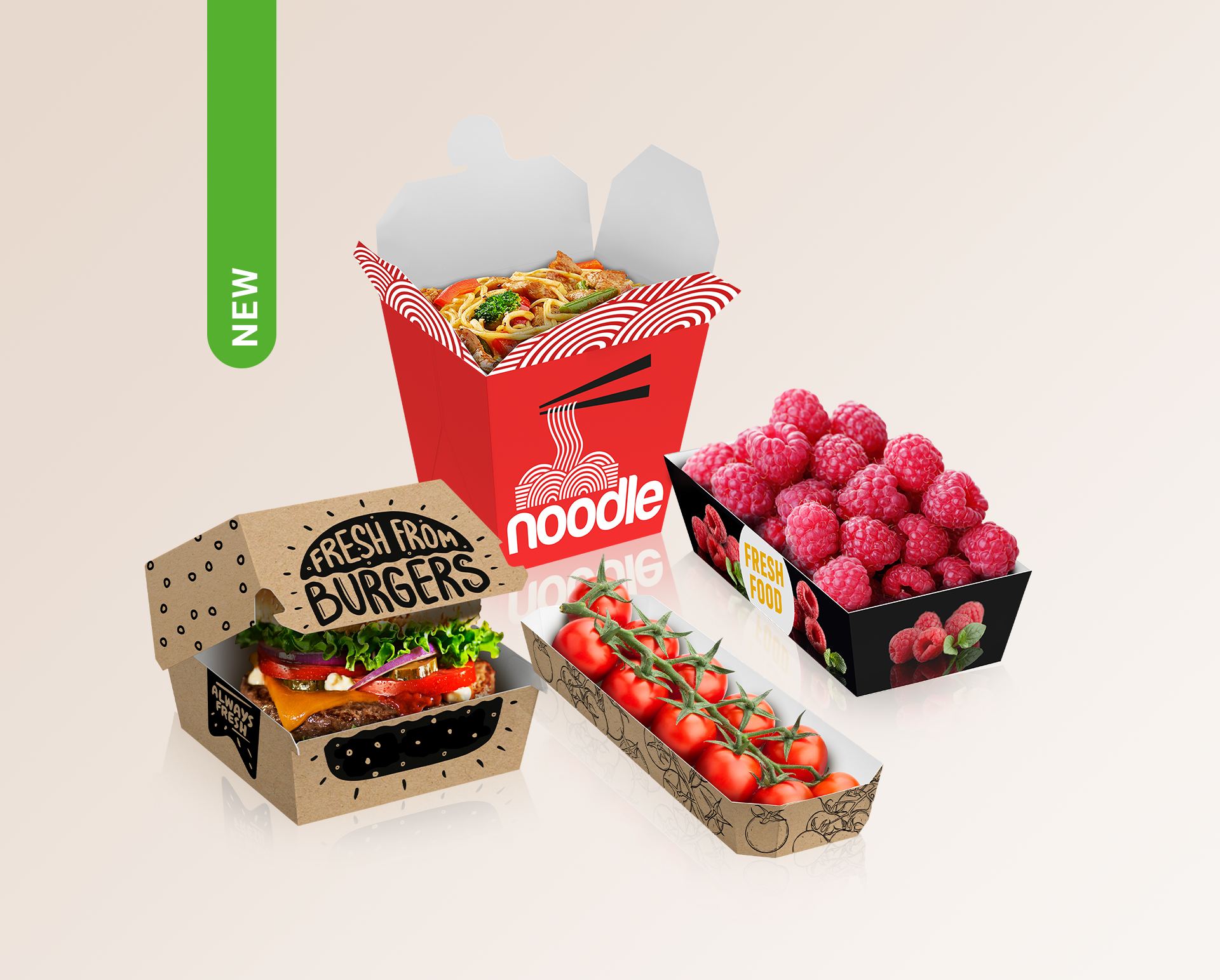 Unit packaging
Unit packaging, which is most often made of solid cardboard, fulfils a protective function and provides information while preserving aesthetic values. This type of packaging is applied in the following branches of industry: food, cosmetics, hygiene (tissue or mask packaging), automotive (packaging for car parts), tobacco (tobacco packaging), gardening (fertilizer packaging), and many others.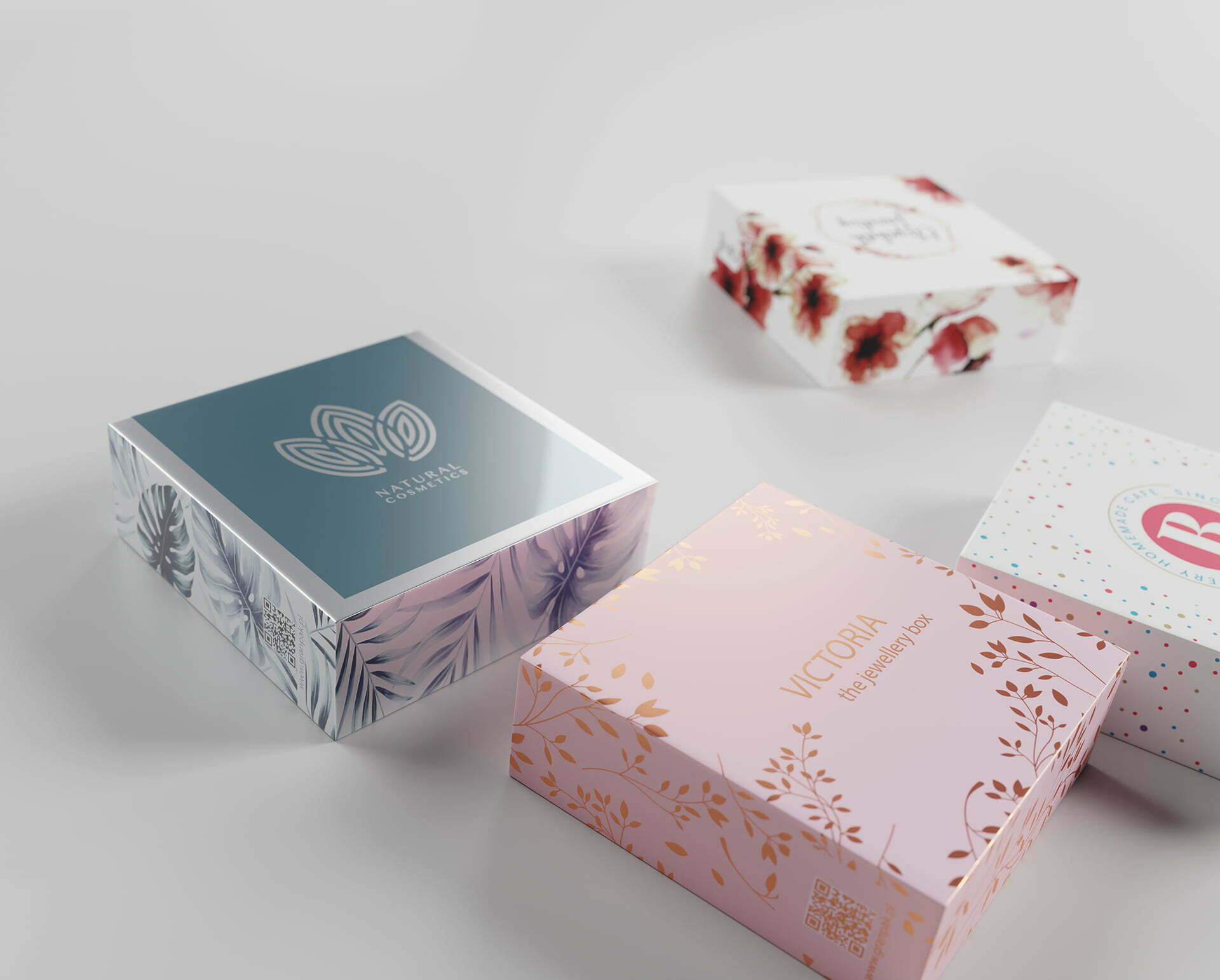 Eco-friendly food trays
We work with customers to offer an innovative approach to packaging design and production. The organic tray design is a good example of a product with direct food contact, which was developed as a response to the dynamically changing market trends. This ensures 100% waste segregation and plastic reduction of up to 70%. Fresh meat, cold cuts, and cheese can be packed using this innovative tray.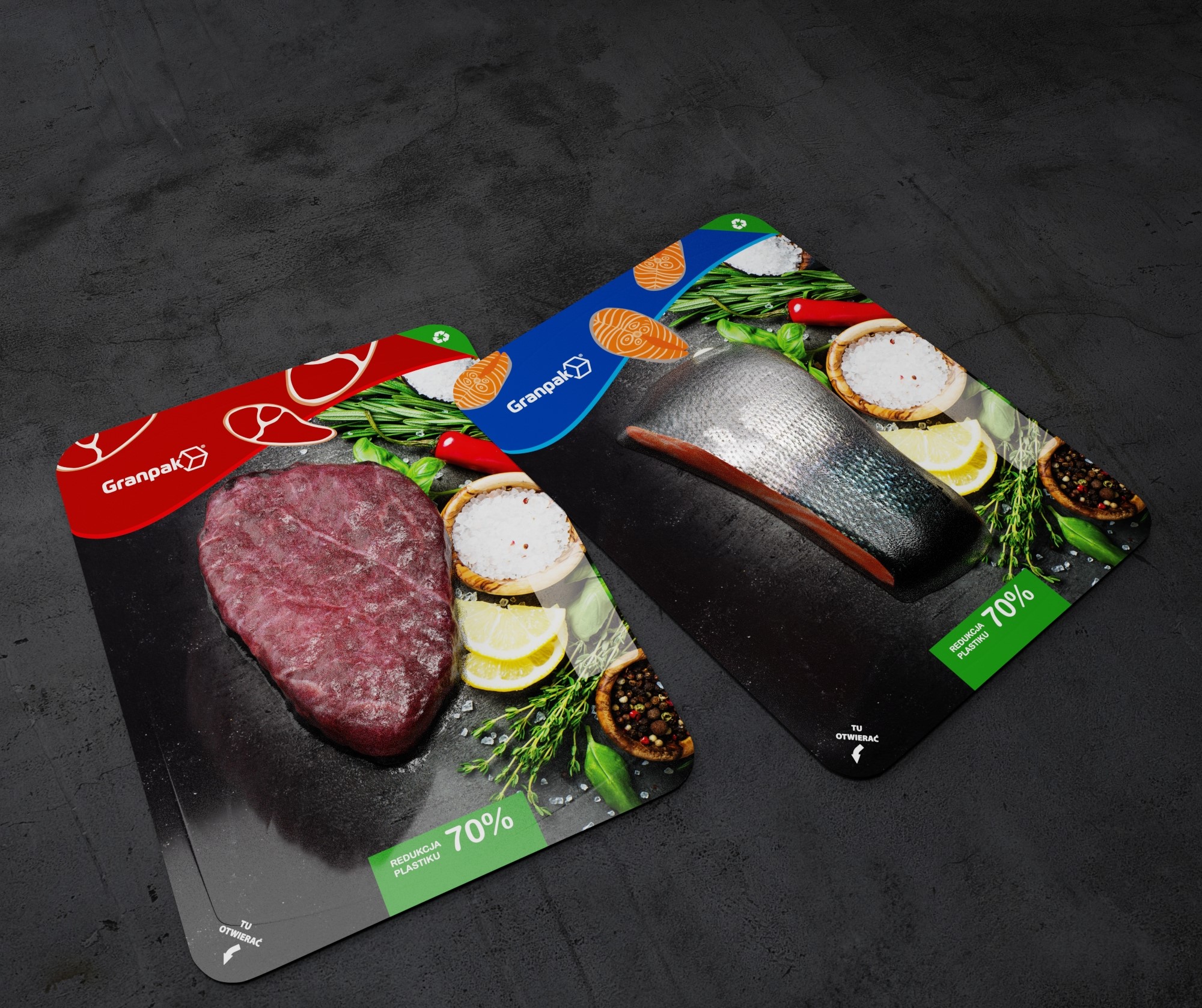 Ecological packaging
Another innovative solution was a project co-financed from the funds of the European Union as part of the Intelligent Development Operational Program: Innovative cardboard packaging with unique structural and functional features. We introduced a patented tissue packaging. The uniqueness of the design lies in the fact that there is a window with a feeder and the foil packaging is eliminated entirely. This affects cost optimization and the biodegradability of the product. The addition of a hydrophobic coating made the packaging more resistant to moisture and scratches.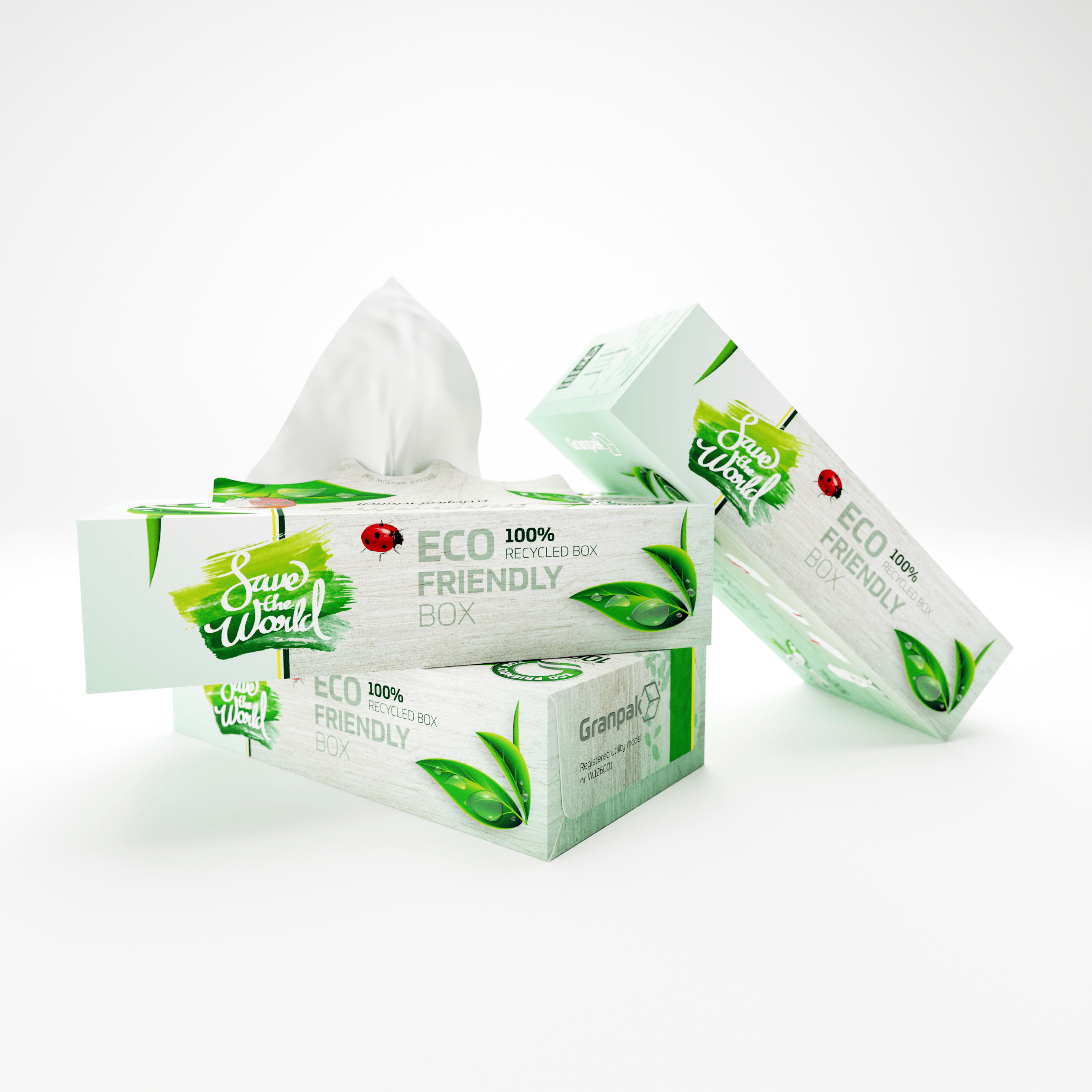 Laminated packaging
This type of packaging is made from a combination of corrugated and solid cardboard. Laminated packaging is particularly popular among customers who value, above all, packaging strength and the highest print quality. Some examples include cardboard packaging for food products (display, tray), toys, household devices, toners, footwear, as well as electronic and IT devices.
We received an award for our design of laminated shoe packaging Smart ShoeBox during the Art of Packaging 2020 competition.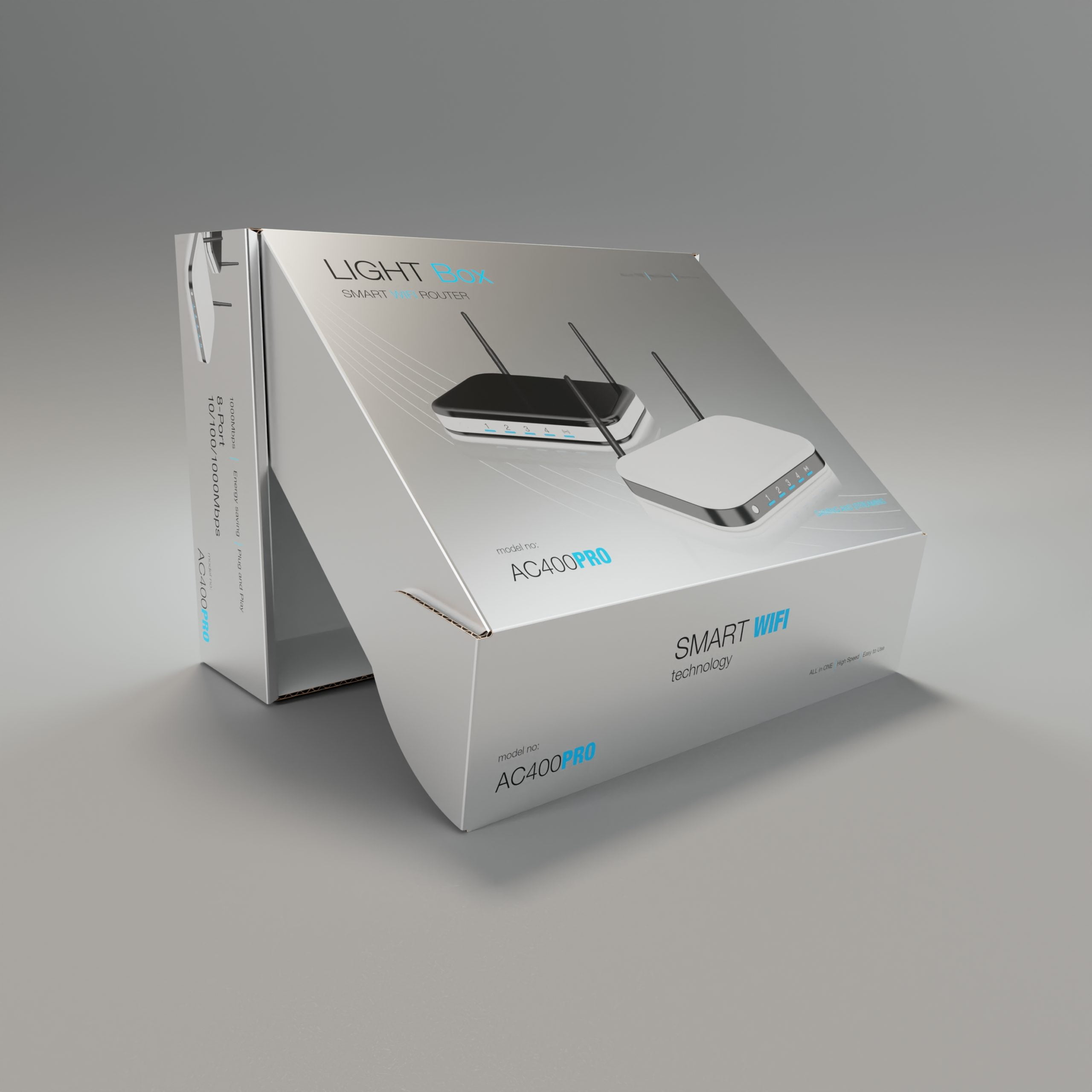 Innovative packaging
Original packaging, which is entirely our idea. They are created especially for the individual needs of our customers or are a response to the needs of the entire market. One of them, Smart Shoebox laminated shoe packaging, won the Art Of Packaging 2020 competition. Appropriate construction combined with specially selected raw material makes the packaging combine many functionalities. It fulfills the function of a shoe box, shopping bag or storage space.
Multipack
Multipack is another feature which is very often used by our customers. Multipack has both a utility and marketing function. Appropriate packaging excels the product among the competitors, increases the aesthetic value of the product, protects it from external factors and enables proper exposition of the product where it is sold.
Design preparation and material optimization are crucial in the production of this type of packaging. Packaging i.e. diplays and trays are supplied to cosmetics, FMCG, gardening, Pet Care industries.  We select materials according to the purpose and FSC® (C124602) standard.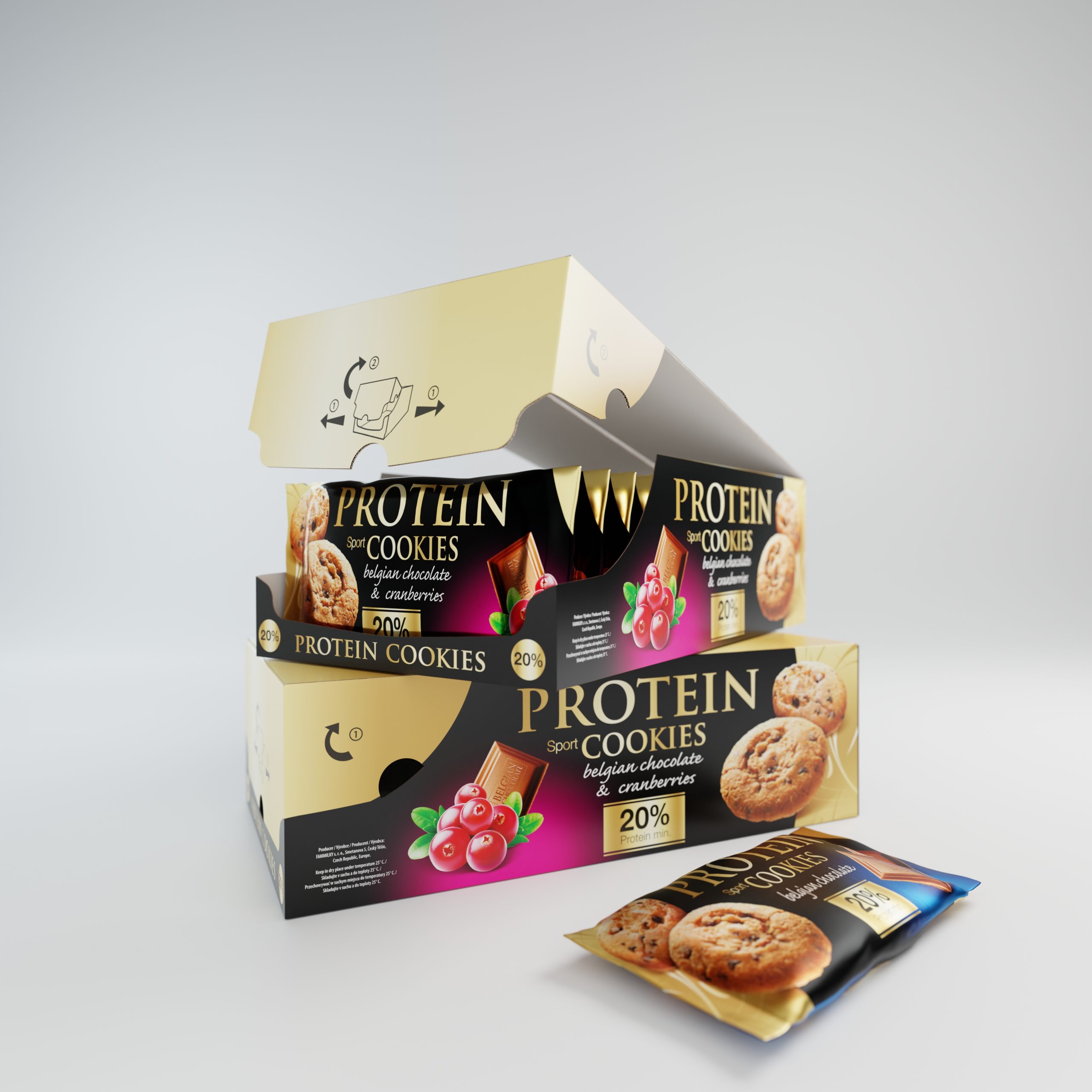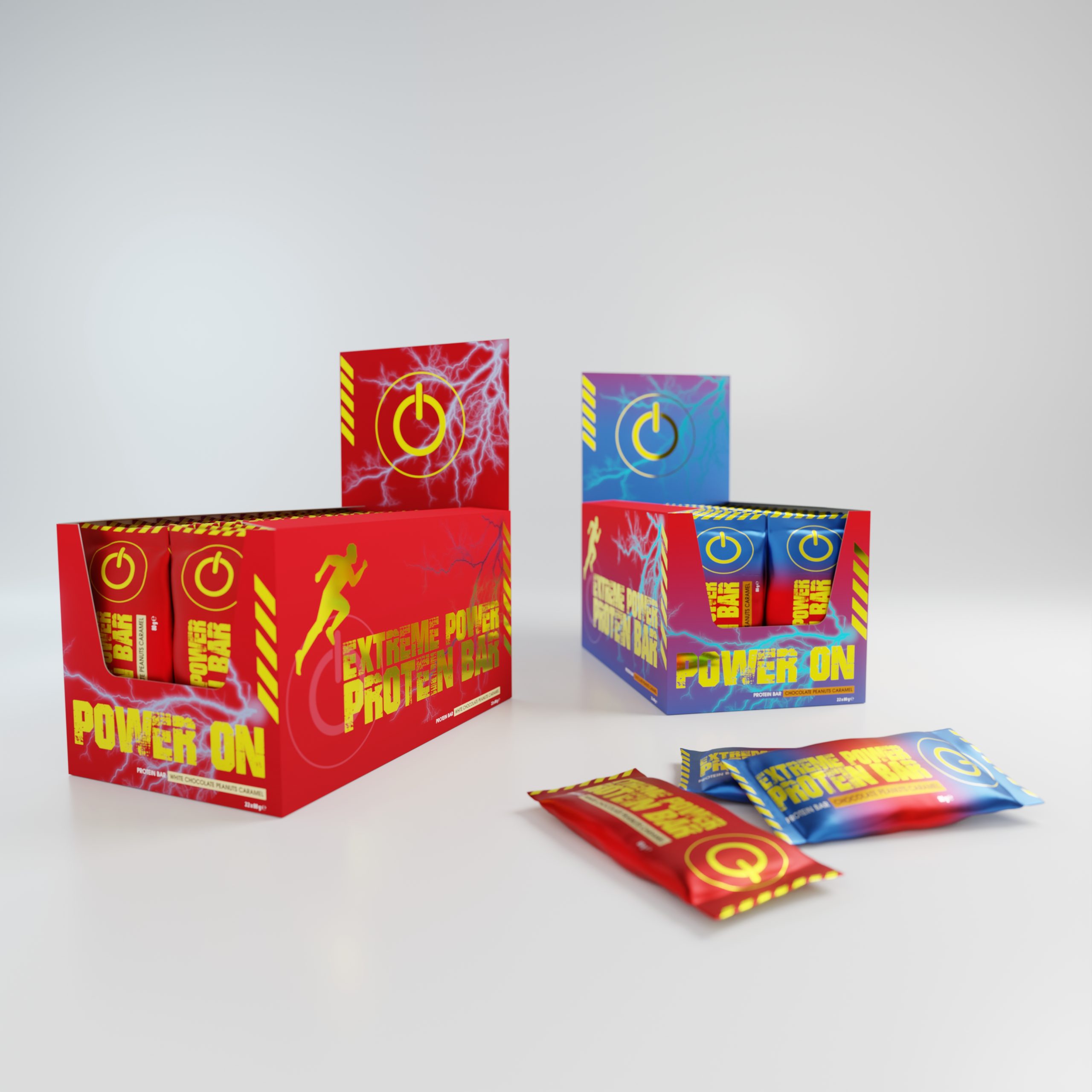 Cardboard Wrappers
We provide an excellent, natural alternative to plastic packaging for customers who choose ECO solutions in food packaging and storage.
We print, cut and glue cardboard wrappers in various formats and shapes, which we adjust according to the type and destination of the product.
By using this type of packaging, the product looks uniquely and modern.
We use a variety of materials. To emphasize the aesthetic values, we use various finishing and color printing compatible with even the most demanding graphics.